Turning point.
Crisis, point of inflections.
One of a kind artwork.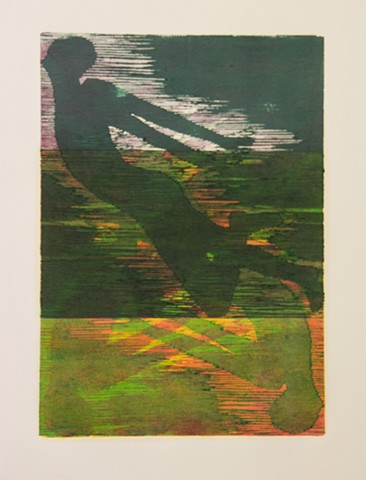 AINA HARTMANN
I am an norwegian artist living and working in Oslo.
Although my education centred around upholstery, I have also worked with graphic-printing over many years in addition.
I divide my time between craftwork and printing, and have now extensive experience with both.
My work is often absorbed in traditional techniques of art and crafts, and I wish to make a contribution to help preserve these methods.
A part of this approach incorporates the use of non-toxic products in the work process.
My art often explores the descriptive qualities of mark-making and colour. There is great deal of variety in the style of my work, which is likely the result of my broad experience in various methods.
It is also the outcome of my unlimited fascination of details, form and shades.
I have featured in many exhibitions over the years and have been responsible for many commissioned projects.
My art studio is at;
H12 Galleriverkstedet
Hegdehaugsveien 12, 0167 Oslo
Norway.